OUR RECOMMENDED Johnson & Johnson PRODUCTS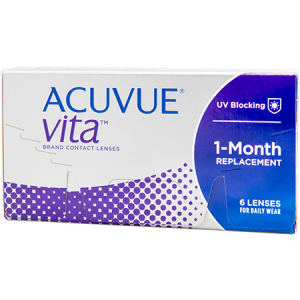 ACUVUE VITA®
Don't blame yourself for your monthly contact lens discomfort, it could be your lenses. As the month goes on, you might be using rewetting drops, taking breaks, or removing your lenses to deal with the discomfort. If this sounds familiar, NEW ACUVUE® VITA® Brand with HydraMax™ Technology might be the right lenses for you. KEY FEATURES Monthly contact lenses designed for reliab ...
OUR

Johnson & Johnson PRODUCTS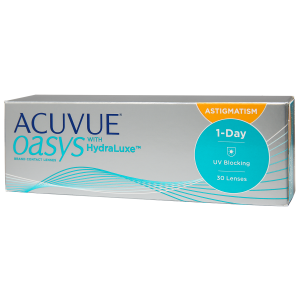 ACUVUE OASYS® 1-Day for Astigmatism
ACUVUE OASYS® 1-DAY for ASTIGMATISM Brand Contact Lenses are designed with Hydraluxe™ Technology to help make the feeling of tired eyes a thing of the past. The design of these daily contacts for astigmatism also help to provide clear, consistent, stable vision all day long—whether you're relaxing on the couch or playing sports. KEY FEATURES These daily d ...